Welcome to Double Talk, my new blog on double-strung harp! I can't wait to share more about double harp – its repertoire, techniques, history, and more, with video, audio, and articles.
Today is a great day to launch the blog, because March 1 is St. David's Day, the national day of Wales – and the Welsh triple harp is the direct ancestor of the modern double-strung harp. This Google Doodle from 2017 shows a Welsh triple harpist in traditional dress, in a field of daffodils: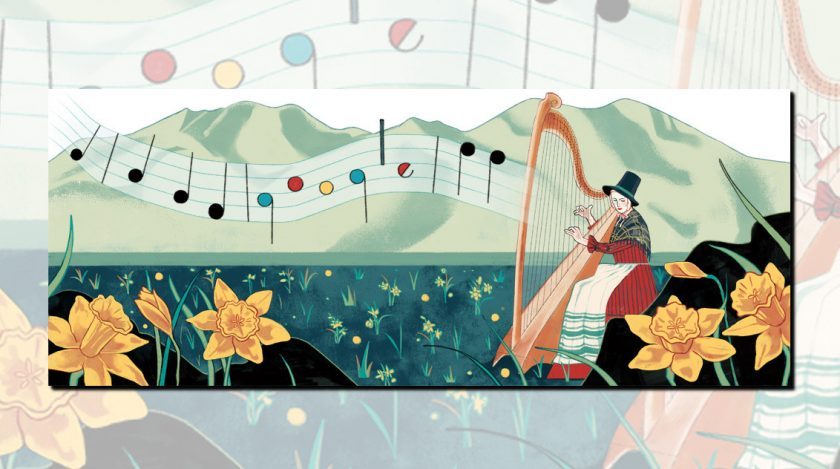 And to celebrate today's launch, here's a video of my arrangement & performance of a traditional Welsh air, The Queen's Dream (Breuddwyd Y Frenhines):
If you'd like to play this arrangement yourself, the sheet music PDF is available at https://cindyshelhart.com/product/the-queens-dream-pdf/ .
Dydd Gŵyl Dewi Hapus! (Happy St. David's Day!)