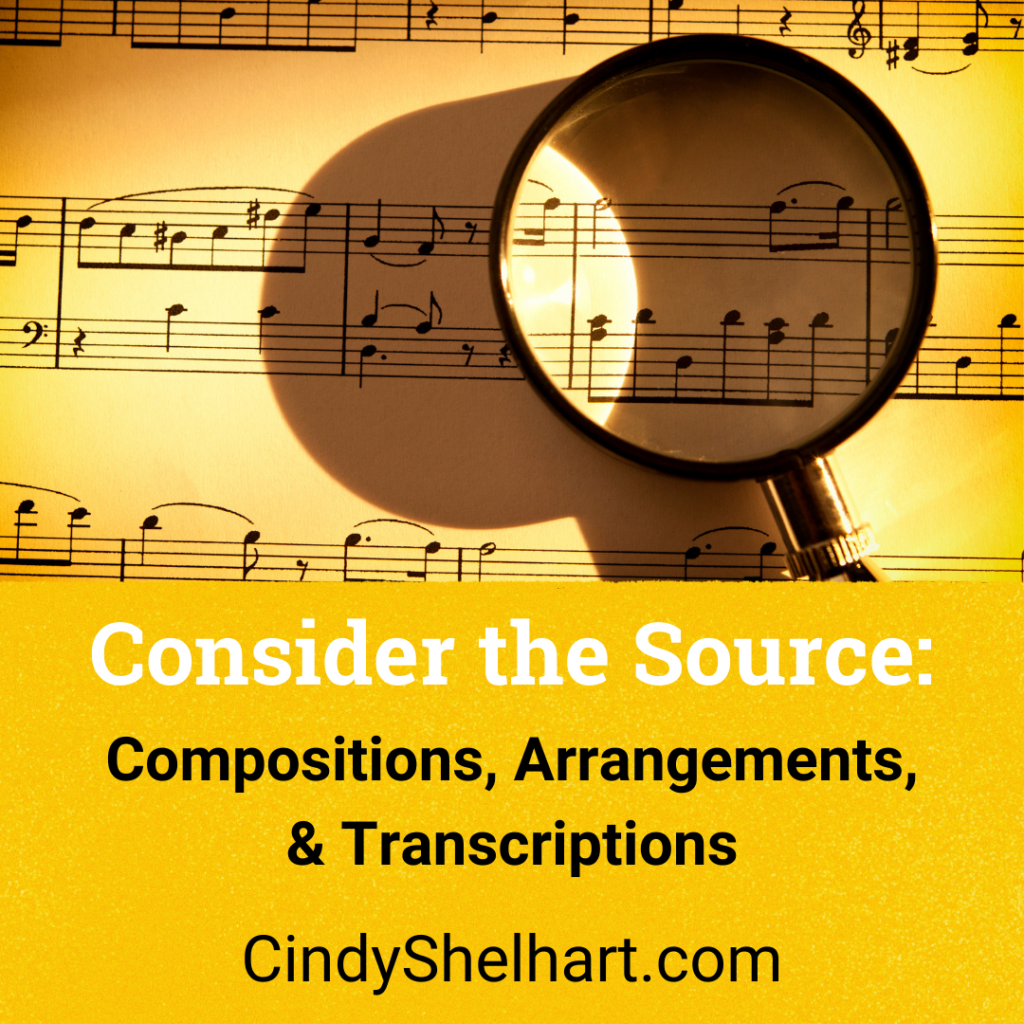 In previous videos and posts, we talked about the history of the double-strung harp as an instrument. But did you ever consider that a specific piece of music has its own history?
We might know about its musical elements—its melody, rhythm, harmony, texture, and form—and its genre or style. But we can dig deeper, all the way to its source.
Same or different?
If a piece of music is written down in permanent form, it usually comes from one of three categories of source material: compositions, arrangements, and transcriptions. This means that you're playing music that's either the same as or different from its original form. Let's take a closer look at these categories.
Same: compositions
A composition is a piece of music that's originally written for a specific instrument or ensemble. Whether or not you know who the composer is, you're expected to play their music as written, on the same original instrument (or with that same ensemble).
Different: arrangements and transcriptions
If you'd like to play a piece of music that wasn't originally written for your instrument, this implies that you (or someone else) will make some changes to the source material. There are two types of music adaptations: arrangements and transcriptions.
Arrangements are closely related to compositions, and can be simpler or more complex than the original. The arranger might make musical changes in fingering, accidentals, range, etc. that work better on the non-original instrument.
Transcriptions are arrangements that are intentionally closer to the original, and played as written. Transcriptions are created in many musical genres, from Western classical to jazz and rock. (The term "transcription" is also used to describe process of writing down music that doesn't already have musical notation (from a live performance, improvisation, sound recording, oral tradition, etc.).
Stay tuned
I've got more to share about compositions, arrangements, and transcriptions in next week's Double-Strung Harp FAQ Series video, "Which Music Can I Play on Double-Strung Harp?" Watch this space!